We wanted to release one album this week, but we wanted it so much that there are four instead.
Paean / Sour Boy, Bitter Girl is being released on Wednesday May 21.
Candy Claws full-length, the Great Mouse Trap full-length, Ocean Bump! / This is Your Pedestrian
We Play With Drums
split are all being released on Saturday May 24.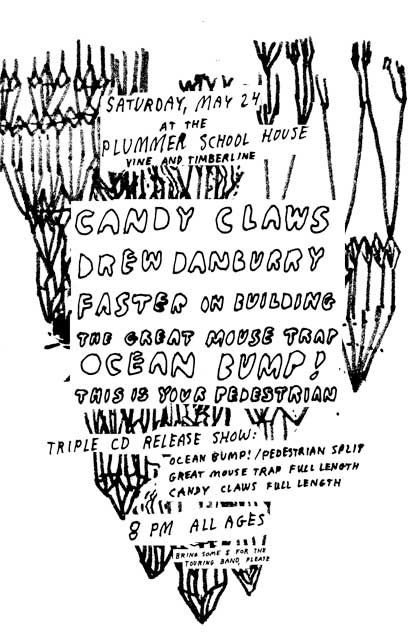 Thank you.
TttttTTtttrees